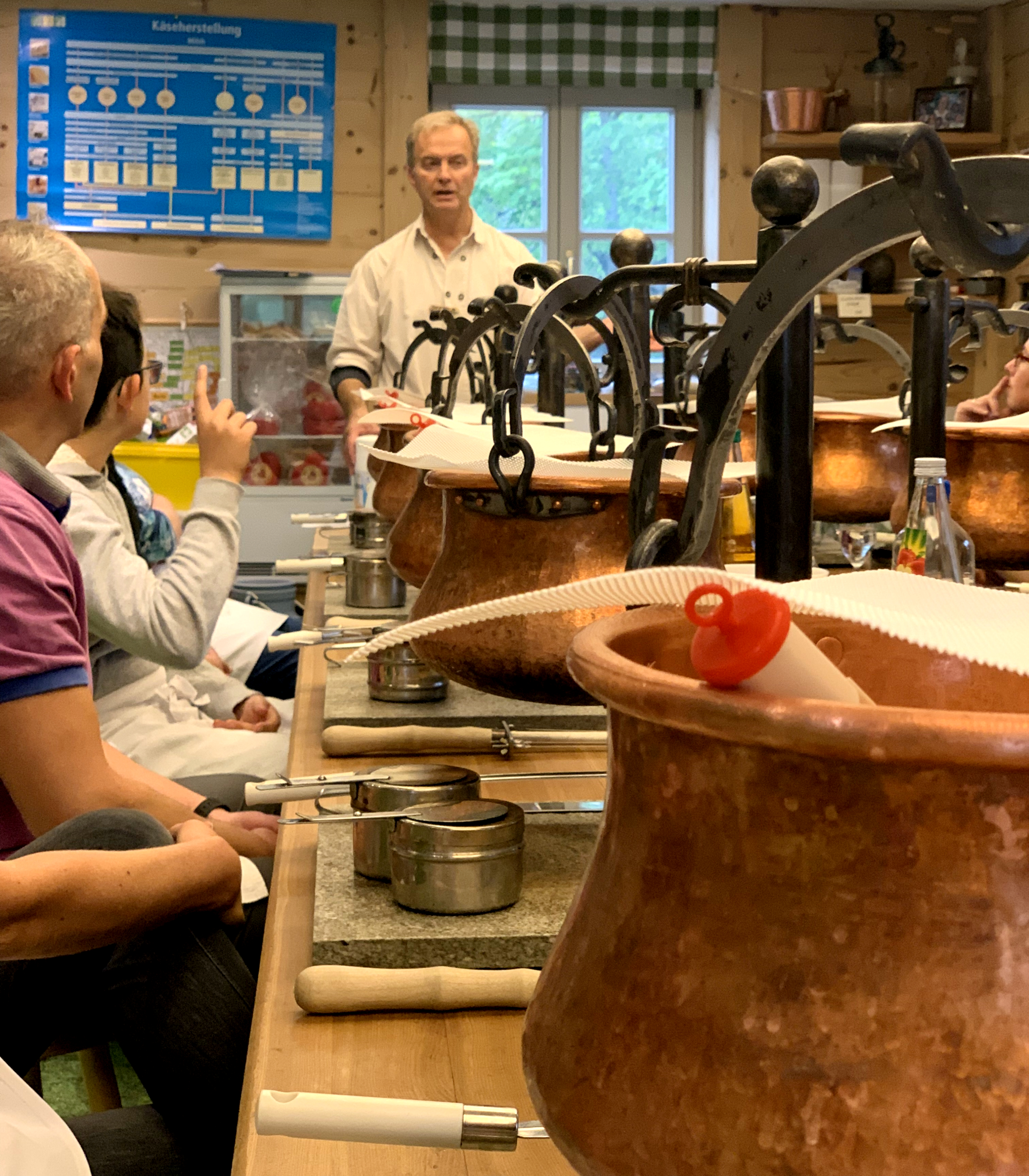 Cheese Course
Make tasty cheese by your own with fresh Allgäu milk!
Vacation Style
Cheese Course
Here you make your own small soft cheese in the small copper kettle. From 3 liters of milk to produce about 350g of soft cheese in Feta type. You can take the cheese home and enjoy with your family and friends. The cheese couse takes about 2.5 hours, and after another at least 1.5 hours you can take the cheese with you.
The trip inclusions and exclusions at a glance
What's included
Selfmade cheese
Cheese tasting with bread
Schnapps or liqueur
Certificate
Recipes to make and prepare for home
Table drinks - water and juice on request
Cost: 50€/person, 75€/2 person/pot, also for families with max. 2 kids. The kids are free from age 7 years until 15 years .
Cheese and butter course is an extra appointment
After the cheese course, make butter in the glass for about 20 minutes with tips and tricks and can also taste it and take the reciept.
Cost: 60€/person, 85€/2 person/pot
What's not included
Transportation
If for any reason you can not attend the obligatory booked cheese course, 50% of the cost will be charged as CANCELLATION!

If there are too few participants for an appointment, the organizer can cancel the appointment at any time. Changes and additions are reserved.
Info! Sorry No Review for this Trip